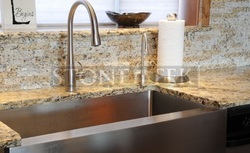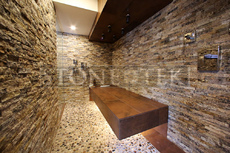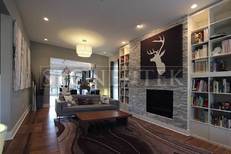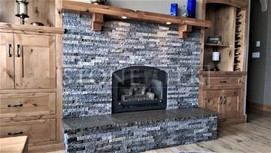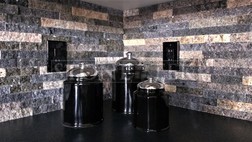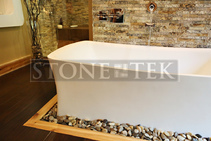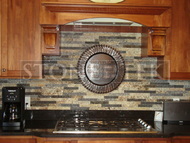 Split Stone Tile is a timeless look that has been around for ages, the exposed broken face of stone reveals natural mineral veining, quartz, mica, and feldspar that is trapped deep inside. Granite contains some of the most beautiful examples of these minerals in twisted patterns and colors known as movement. We color sort, split, and blend by hand different types of solid granite to create a color palette that no other method can produce and we do it with the most beautiful stone in the world! Give your fireplace, backsplash or accent wall a new look today with our easy to install splitstone tiles, or come see us to create a one of a kind blend of your own.
Elegant natural stone will add warmth and beauty to any area of your home!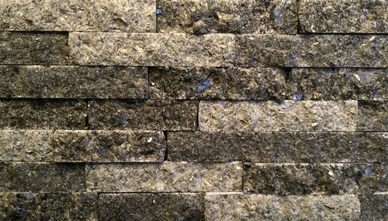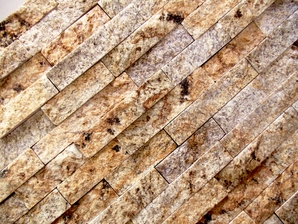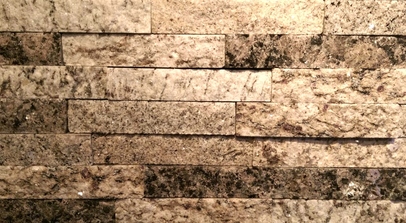 Forest Blend Sunset Blend Dark Sand Blend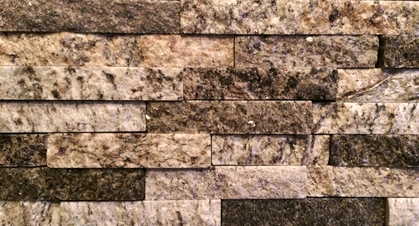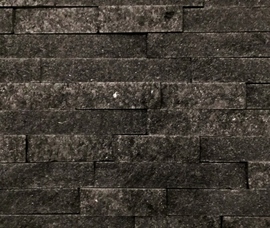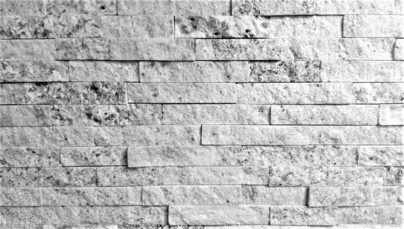 Earth Blend Midnight Blend Frost Blend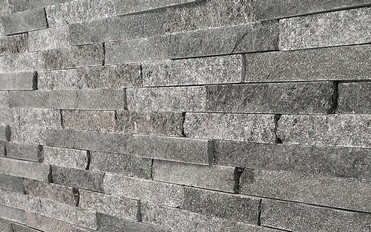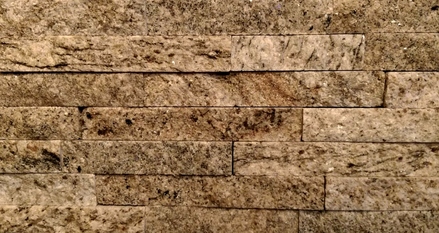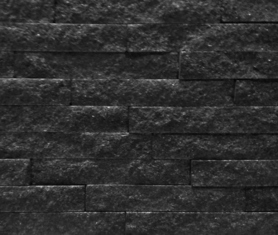 Silver Pearl Sand Blend Black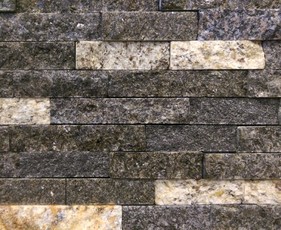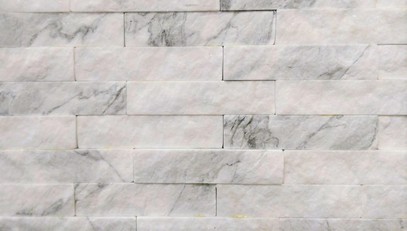 Denali Blend Sierra Blend Cararra Marble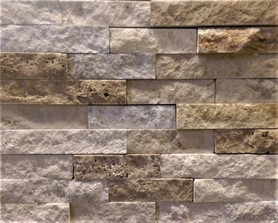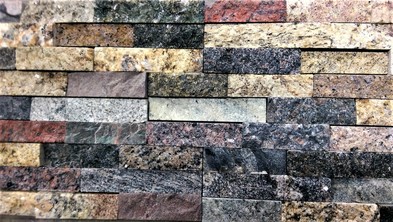 Travertine Blend Kaleidoscope Blend Cactus

Granite is known for its beauty and durability, it's natural characteristics and unmatched beauty make it the most desirable stone in the building industry. Our process utilizes only the waste material generated by the counter top fabrication industry. Solid stone NOT crushed, feel good using a "100% Recycled" product and for helping us keep this amazing stone out of our landfills!

Product Description

- Natural stone individually split from solid Granite for interior/ exterior application.

- Material: Solid stone 100% reclaimed (Granite, Marble, Limestone, and Travertine)
- Thickness: 1/2" - 3/4" inch with shallow clefting.

- Height: 3.75" tall x 13.5" length ( Mesh back panels)
1.25" tall x 4" and 6" length (Individual stones)

- Weight: apprx. # 7.5 lbs per sqft. (3 Mesh panels cover 1 sqft.)
- Finish: Split face natural texture.